Discovering that I live next to the Reo Purgyil.
Yesterday around 5:30 pm, I went to a higher point near the monastery in the Nako village for selfies in the golden light about to disappear behind the western peaks along with the sun. As I was taking selfies, I noticed a high, snow-capped peak that I hadn't seen before in my more than a week of stay in Nako. It was bathing in the golden light.
Today I looked up online and learned that it is the Reo Purgyil mountain, towering at 22,362 feet. Also that it is the highest mountain of the Himalaya in the state of Himachal Pradesh.
I had not seen Purgyil before largely because there are usually clouds hiding it and protecting its snow. And when you frequently see clouds whenever you gaze in that region, you don't see the peak even on days when it's visible. That's what happened, until I happened to see it while taking selfies.
In this photograph, you can see Purgyil's triangle face beyond the golden mountains and above my head in the shadow-selfie. It is covered in snow but looks partially grey from the little cloud's shadow.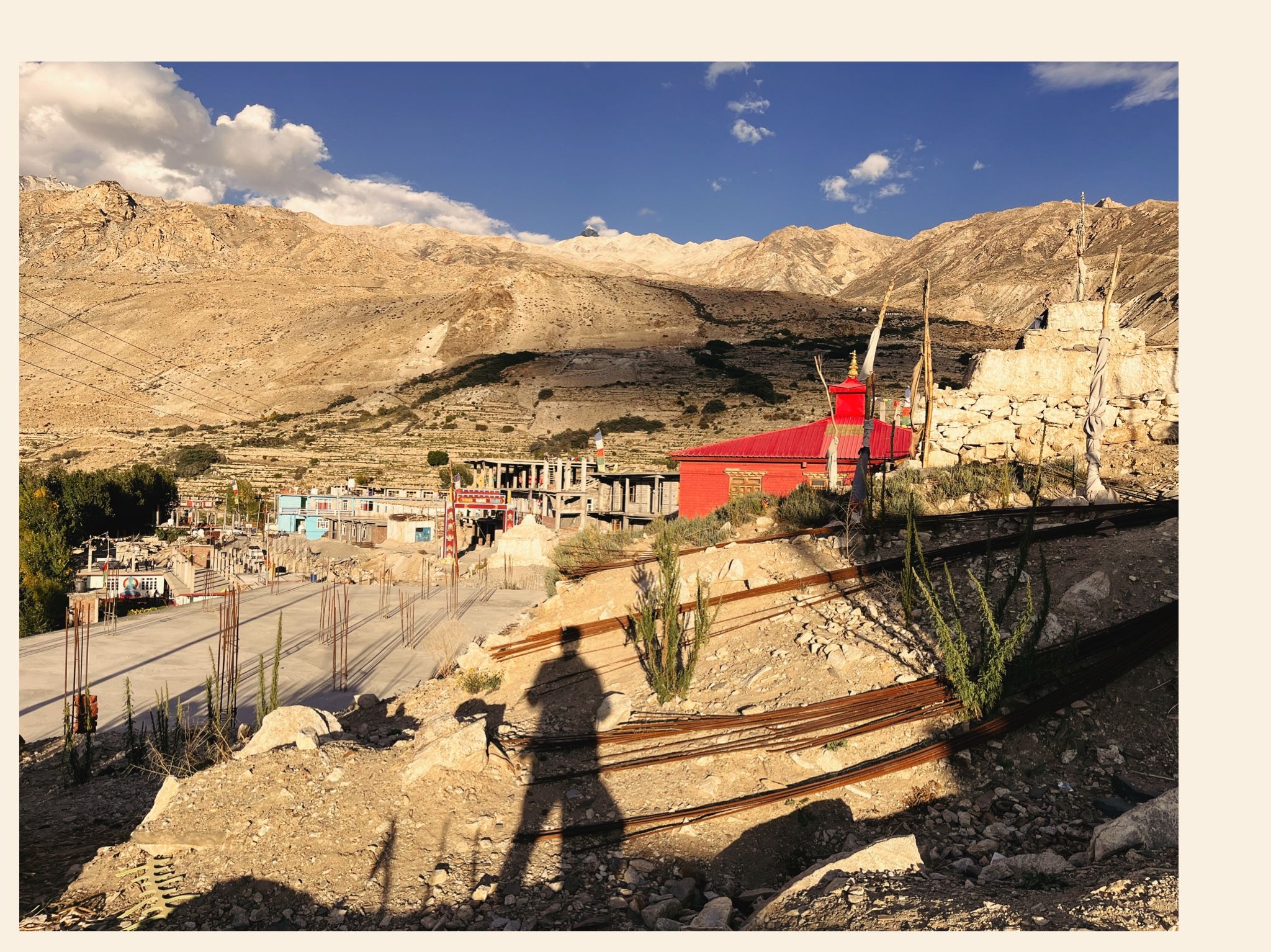 The Reo Purgyil mountain peak from the Nako village. Himachal Pradesh, India. September 2022.
---
Date
September 11, 2022
---
---