Some ants and I feasted on cucumbers.
A late-June Saturday of scorching heat in Uttarkashi, after the first rains that came and went more than a week ago as if never came. Annoyed and bored by the menacing heat, I went out for a bike ride for about 25 kilometres towards Gangotri.
After two hours of roaming around and sleeping under a huge beautiful tree, I went looking for something to eat and came across a cucumber-seller on the roadside.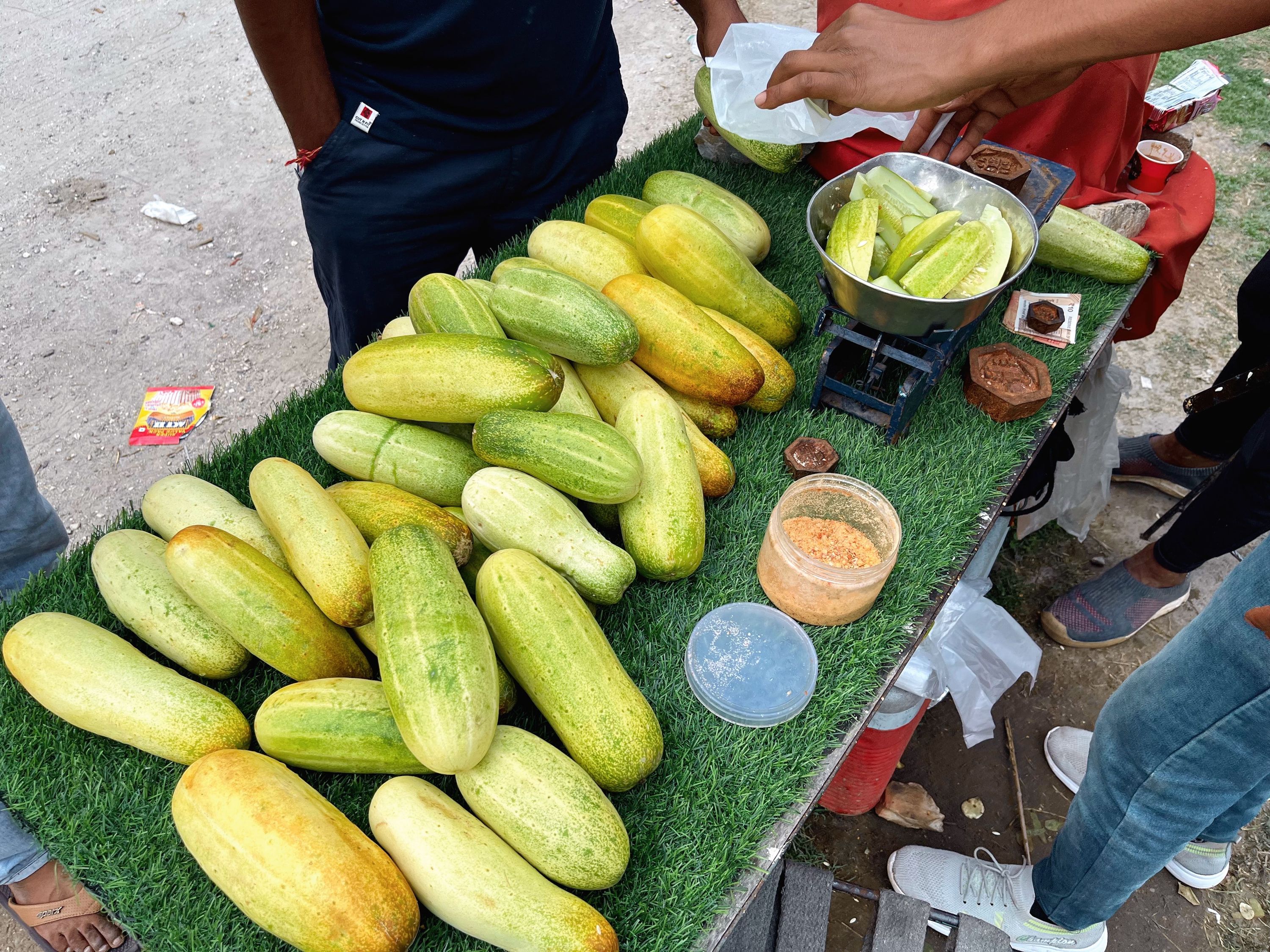 Cucumber seller on the Gangotri road near Uttarkashi, Uttarakhand, India. June 2022.
I bought one cucumber weighing 500g, got it sliced and packed, and found a cool spot where I sat on a huge rock that was tilted down on a slope, facing the terrifying flow of the Ganga down below. I had some slices, sprinkled with salt and chilli powder, and left some on the rock for the black ants loitering around.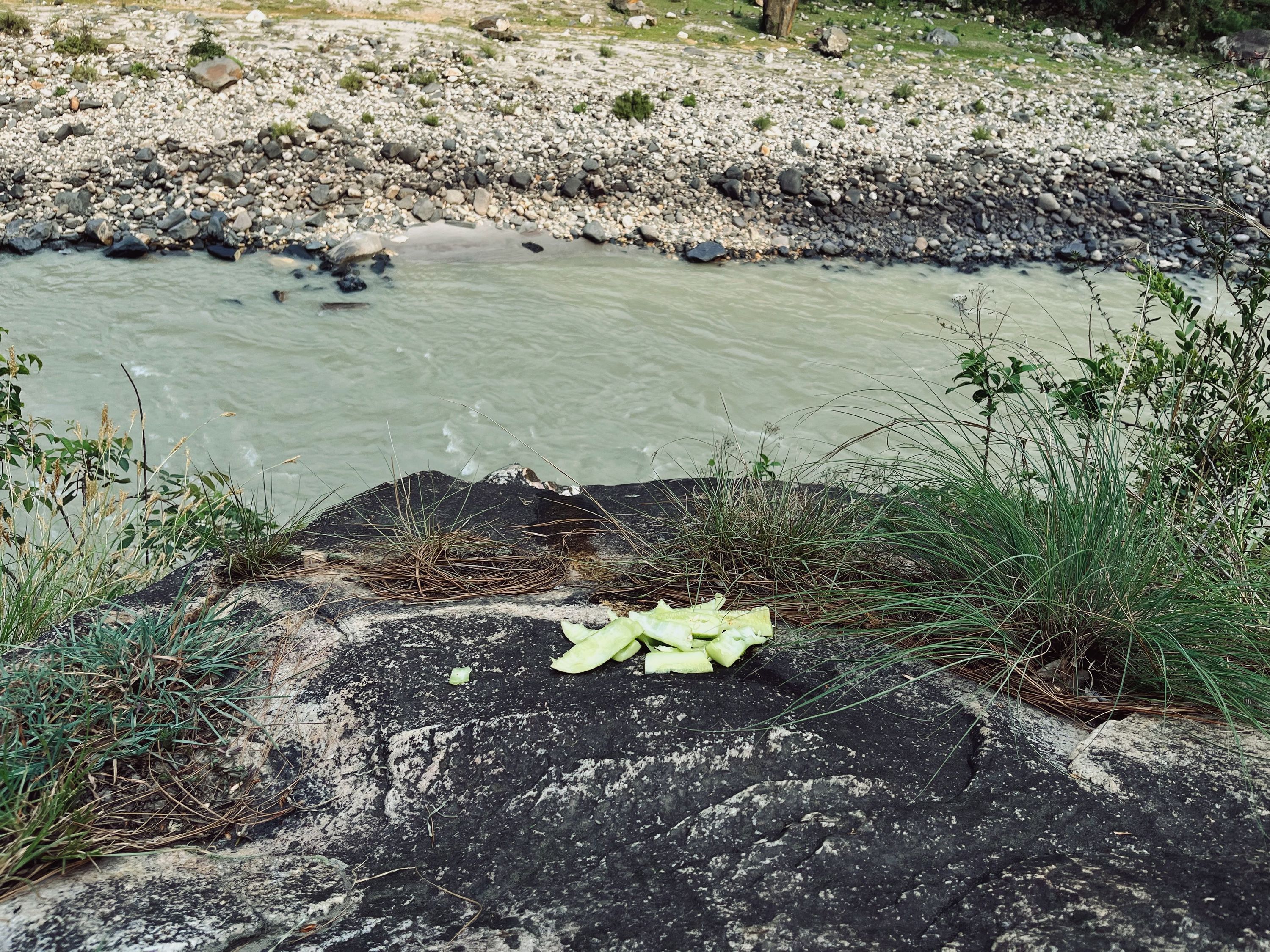 Cucumbers that I left for others on a rock on the Gangotri road.
They were avoiding and bypassing the cucumber slices. I didn't even know if they liked cucumbers. A quick search online and I learned that many ants have aversion to it. So, the title of this post is misleading but I decided to keep it because it's fun.
In any case, who wouldn't want to eat or dream of eating cucumbers with the ants of the Himalaya? And if they don't, someone else will. Maybe the birds I saw around there or the snakes? If snakes are also not into cucumbers, maybe there will be that one snake who is different from the crowd like me, the weird one who actually loves cucumbers. I left these delicious slices for that snake.
---
Date
June 25, 2022
---
---