Full moon in the Himalaya  ⋮  The night after.
It's the night after the full moon and I'm still thinking about the night before.
As on the night before the full moon, I'm sitting here on my porch in waiting. Waiting already for the next full moon.
I'm sitting on my porch, waiting for the next full moon, and dreaming of finding love while the almost full moon hangs in the sky.
Sitting on the swing in my porch and dreaming of a full moon night when I'd suddenly see a woman and fall in love with her — like Diana, the goddess of hunting, chastity and the moon, fell in love with the shepherd Endymion in this painting, with moonlight bathing Endymion's body: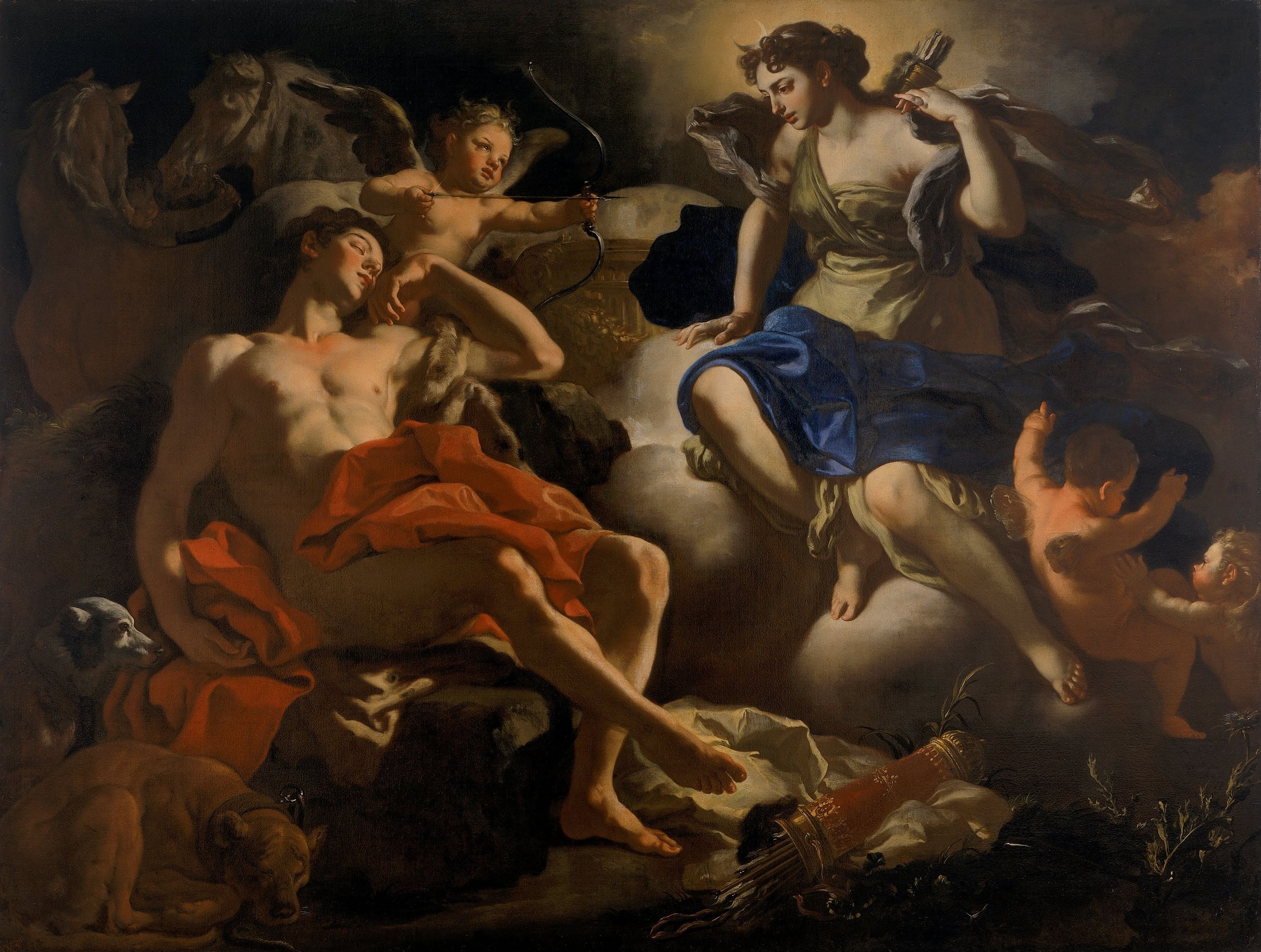 Diana and Endymion, Between 1705-1710, Francesco Solimena.
I dream of singing this song to my love: Aaja Sanam Madhur Chandni Mein (Youtube), from the film Chori Chori (1956), written by Hasrat Jaipuri.
But tonight, I'm alone, sitting on the beautiful swing on my porch without a lover — as I was the night before, and as I will be the night after. As alone as Sappho was in 570 BC when she wrote the midnight poem fragment:
Moon has set
and Pleiades: middle
night, the hour goes by,
alone I lie.

I'm sitting on my porch alone and dreaming of meeting a woman on the night of the next full moon.
---
Date
April 17, 2022
---
---