Firefly on a starry night.
It is past midnight on a clear night after the recent snow. I'm in Vashisht and the Beas flows as ever in the dark of the valley below. The cheerful sound of the river, a persistent reminder of her presence, it whispers to me: feel the waves and live boldly.
I raise my gaze from the river that I can't see to the mountains that are faint but full of snow.
I look up further, now at the black expanse, the profound outside, enthralled by the glittering and flickering dots. Without the moon, the black of the night rules and over it rules the stars, swarming in luminous clusters. Each star so clear to my eyes and so hypnotising.
If I keep looking at all this glitter while my ears are fixed to the river, I feel as if the sound is coming not from the river but the heavens above.
I keep looking and listening and realise that the stars are not stars but flakes of snow.
I keep looking still and it starts to snow.


I throw my hands out to catch some, little stars on my black gloves, stars that landed from distant corners of the eternal night.
I eat a few off the gloves and begin to glow like a firefly.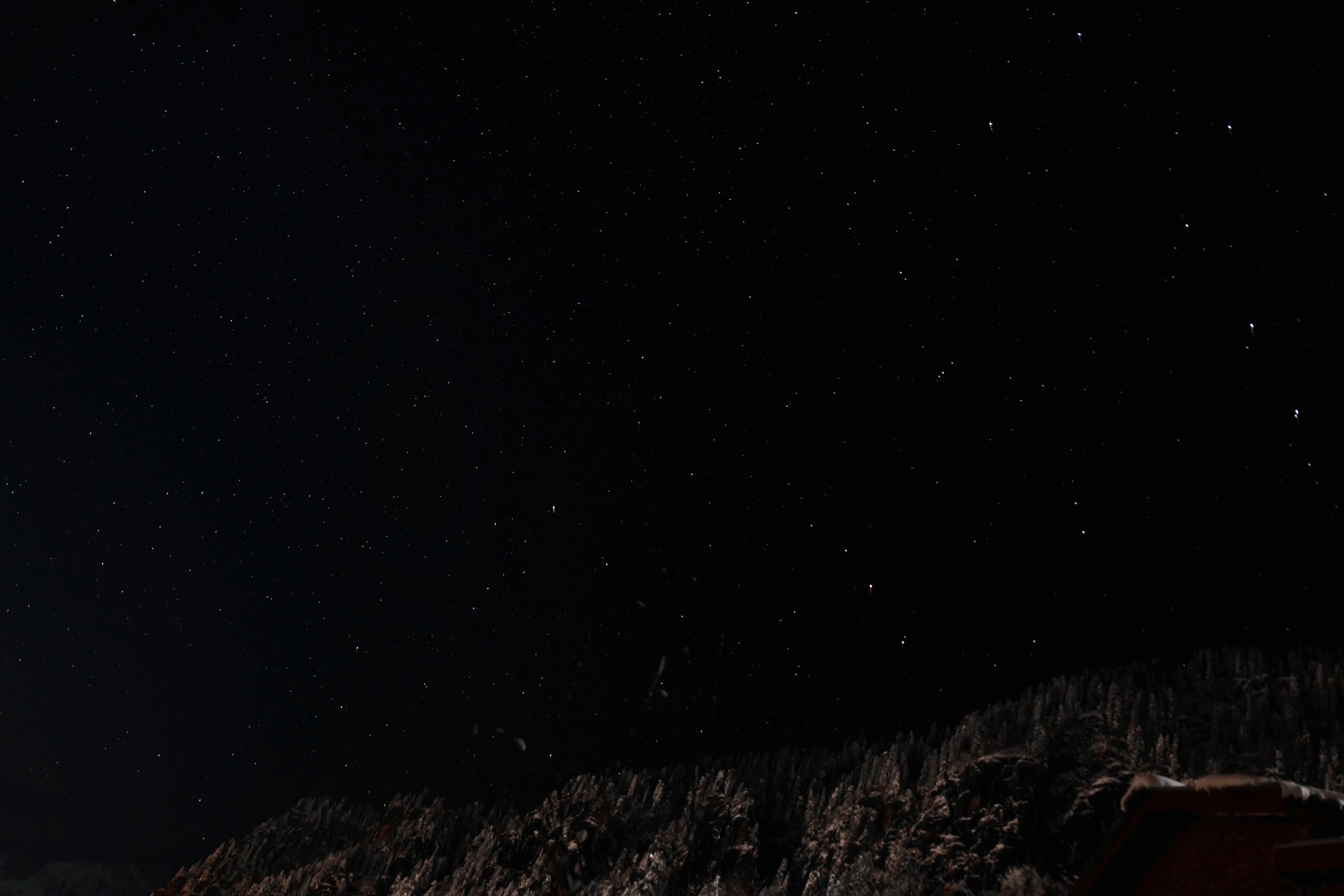 Starry night after snow. Vashisht, Himachal Pradesh, India. February 2022.
---
Date
March 1, 2022
---
---