A red sari in the sun.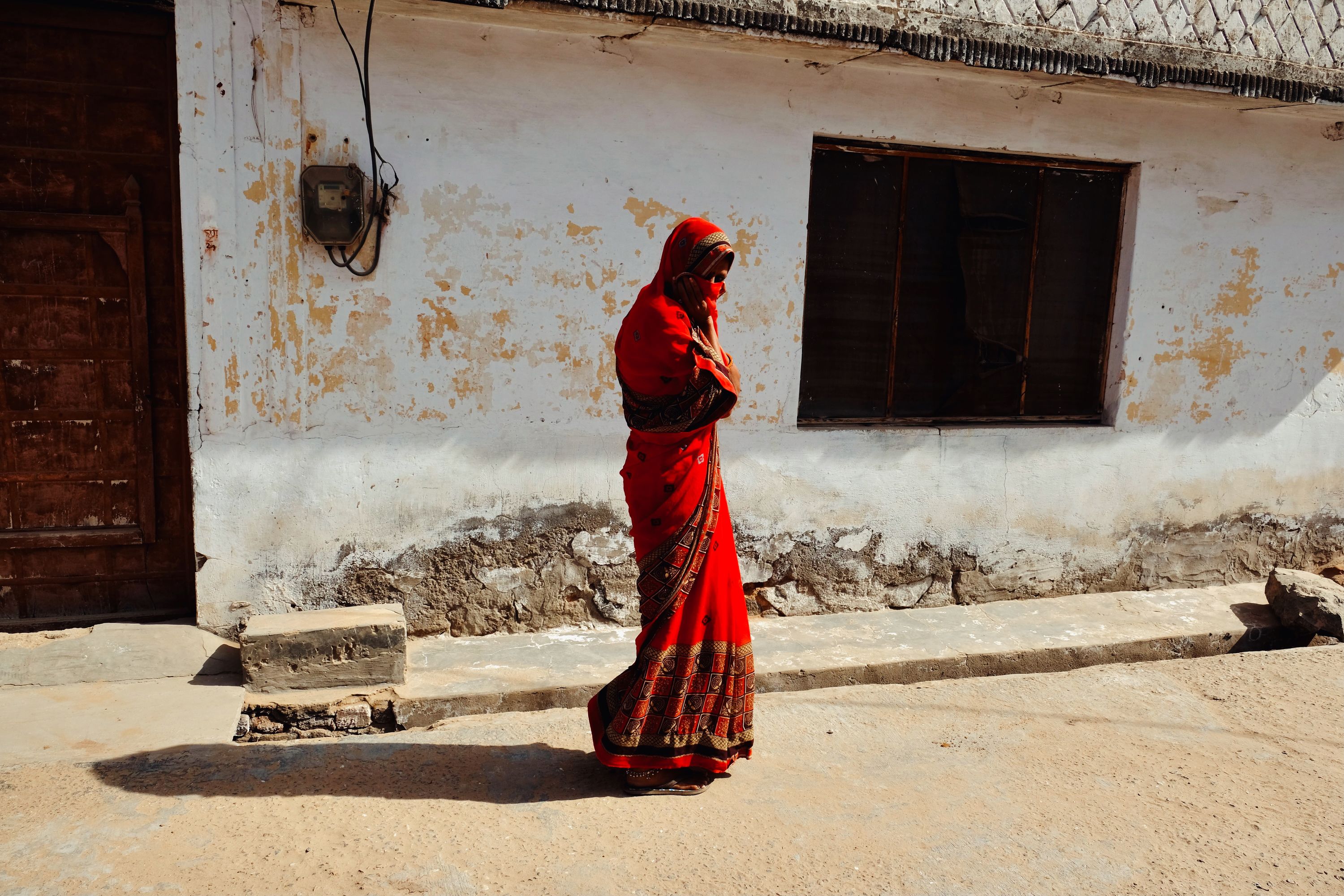 Woman in a red sari. Mandawa, Rajasthan, India. January 2021.
A woman in a red sari evading the camera's gaze that the photographer intended for her blood-red sari dripping on the barren grey street made of concrete, the red dripping as witnessed by the photographer, the camera, and the sun, the sun that was beating down on everything in sight—
—except on the red sari. As if the colour red is his blind spot.
---
Date
February 7, 2022
---
---