Birds of prey.
Who ever thought of these unbelievable birds of prey, who came up with the idea first? Who gave a body and a breath to eagles and kites and peregrines? Who dreamed up flight for the Himalayan griffon vulture? Who ever knew to give to them all such extraordinary eyes, eyes that can spot a rat struggling to go into its burrow from heights seemingly higher than the Himalaya?
I want those eyes, I want those wings, I want those lungs.
Once I have all three, I want to fly.
I want to fly and see the world anew with eyes that have never seen a computer. I want to soar close to the sun with lungs that have never had to suffocate any viruses.
Until then, I'll continue to daydream, continue to practice flying by flinging my clothes into the air.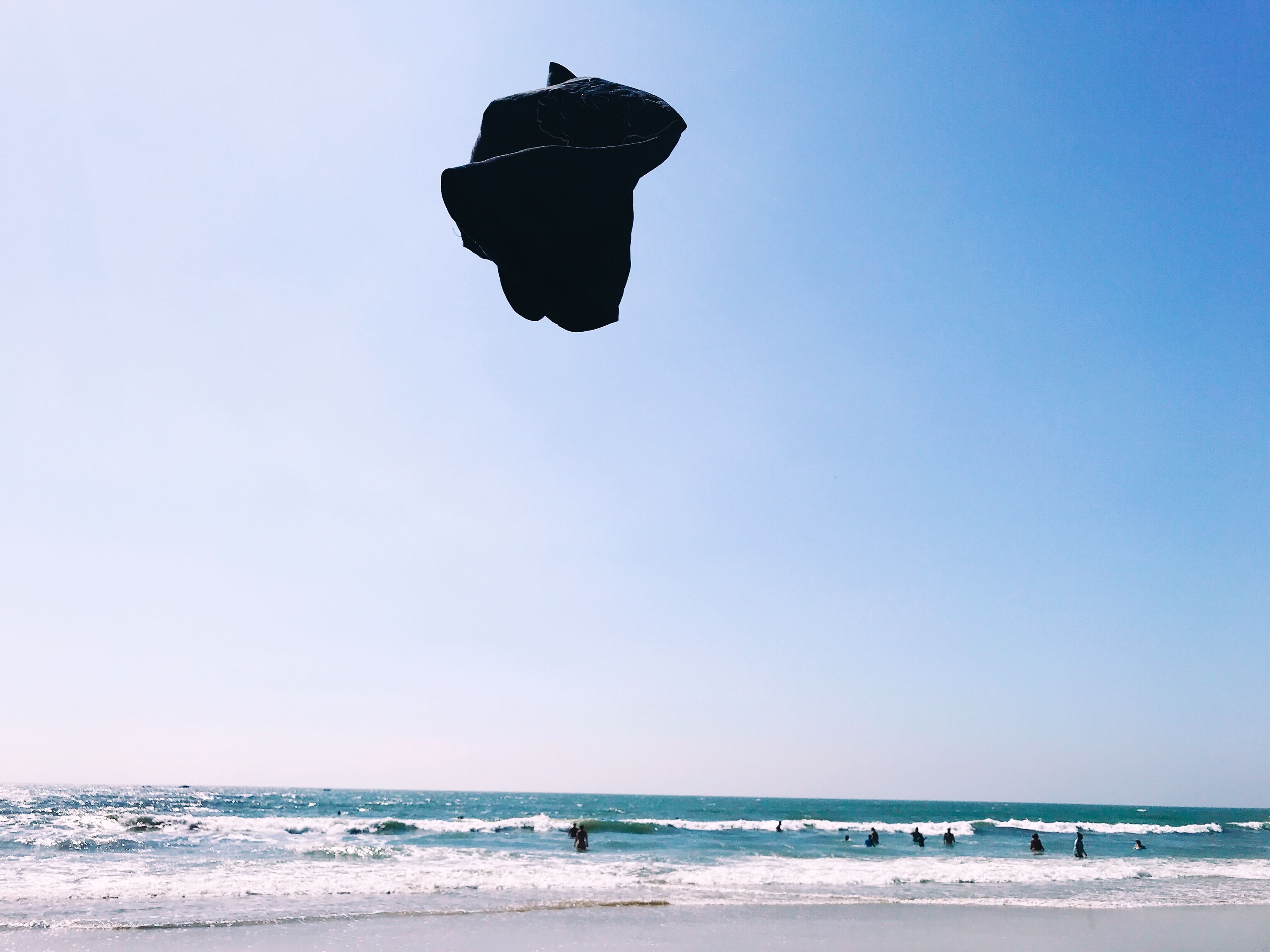 T-shirt flying at the beach. Goa, India. February 2019. Taken w iPhone 7.
---
Date
February 17, 2022
---
---