A home in the Himalaya.
How wonderful to live in a home so high above sea level, to live at the middle of a mountain here in the Himalaya, to have your head at a height where most birds fly, so that you see crows and mynas and sparrows flying either at your eye-level or just over your head, like an Airbus jumbo jet taking off over you, with the underside clearly visible, the curled up legs of the birds, like the wheels of the jet starting to curl up, like when your gaze is parallel to the snowy peaks of distant mountain ranges as you stand on the top of a mountain facing it, and you see mountains behind the mountains that you couldn't see otherwise, and you see that the clouds over the mountains are just as away from you as those birds.
Everything feels close, everything within arm's reach, as if made only for you.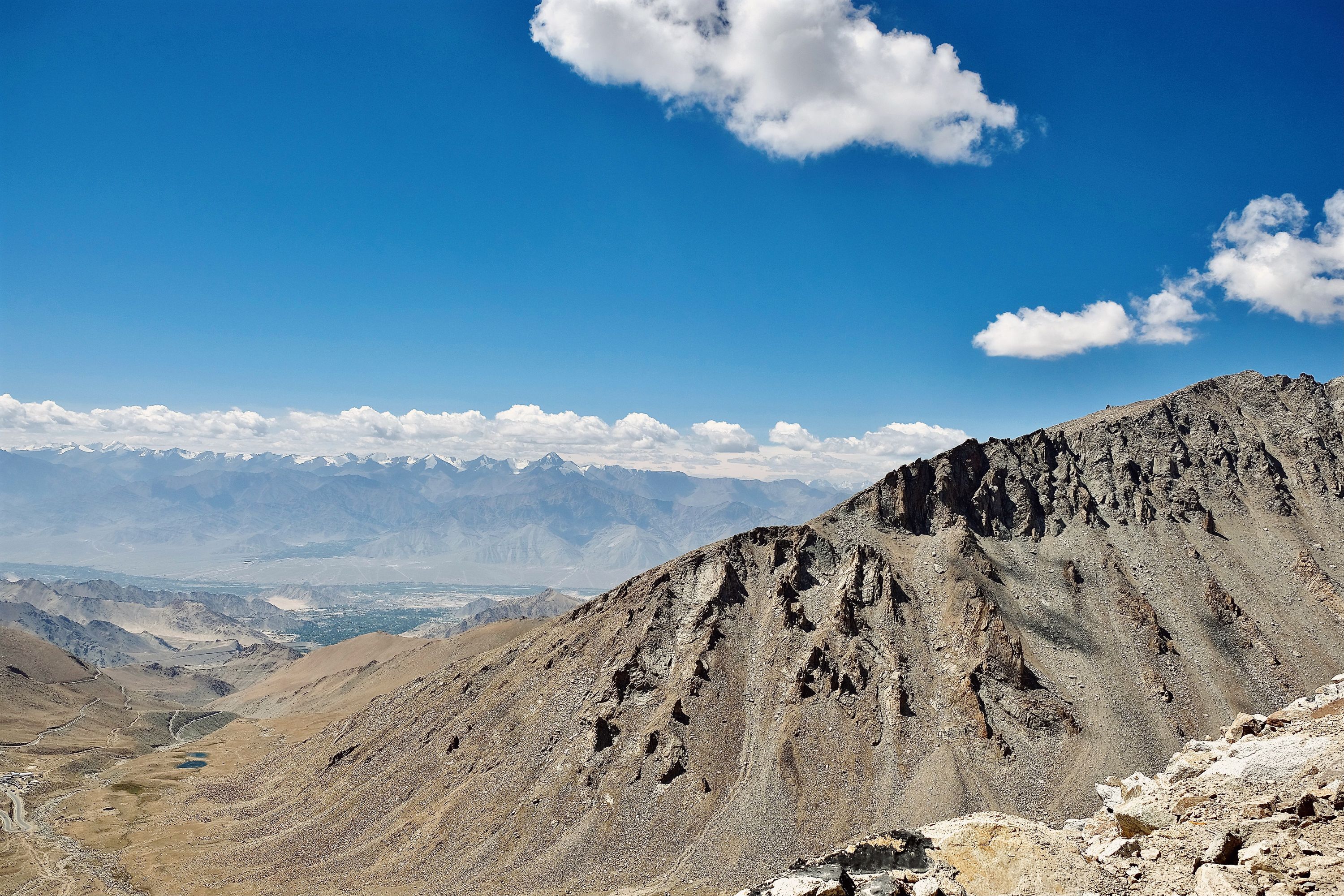 Mountains on the other side of Leh when viewing from near the Khardung La pass, Ladakh, India. September 2021.
---
Date
February 10, 2022
---
---