A fatal blue kiss.
Just a post on my favourite colour for I haven't posted anything blue in a while — and my mind immediately went to Pangong when I was trying to think of something blue to post.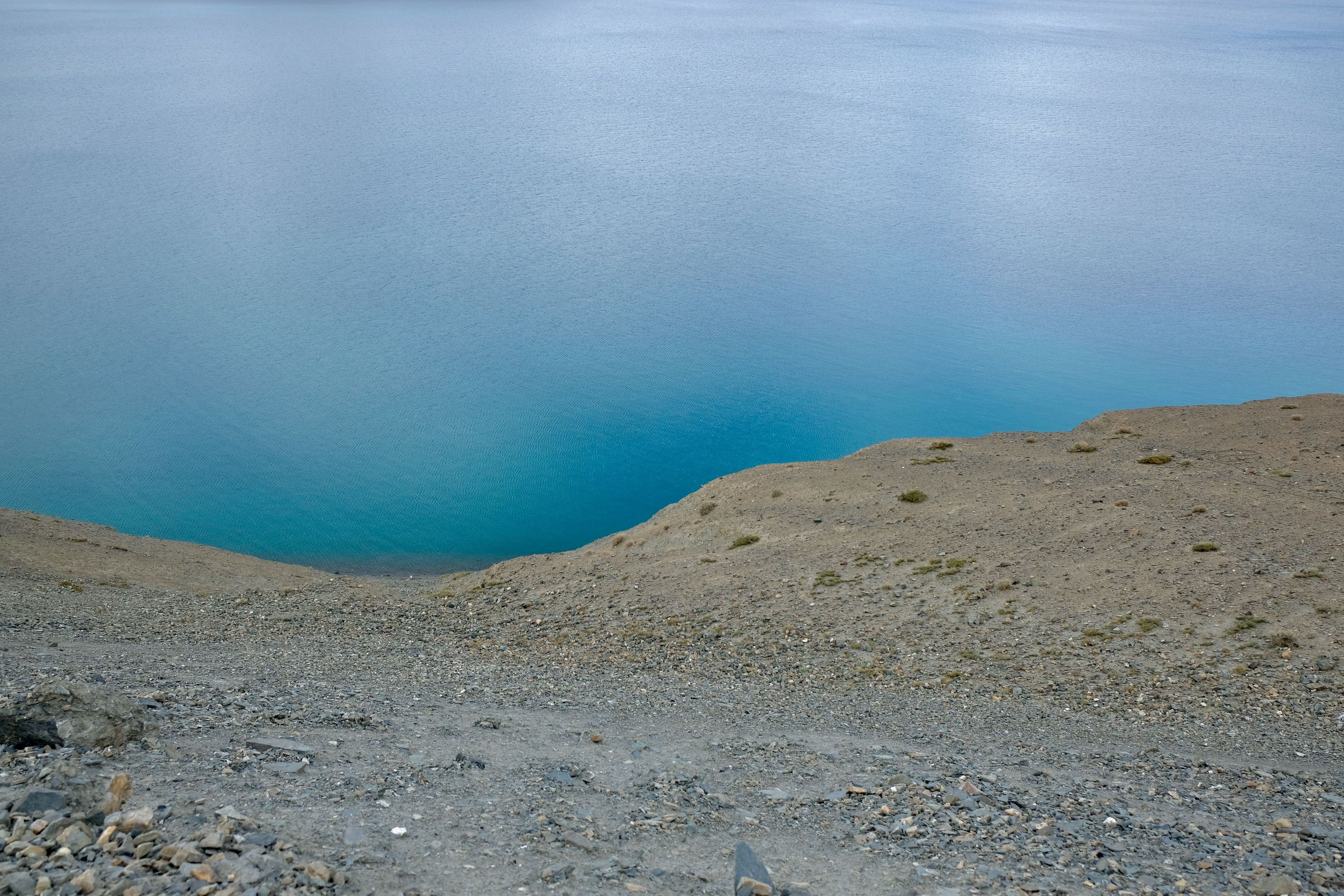 Pangong blues. Pangong lake, Ladakh, India. September 2021.
I saw these emerald-blue hues of the lake on my first day there. September 8 2021 at 16:13. Just after my arrival on the lake, just as the sun was departing behind the mountains.
The lake is plopped so neatly within the sandy, warm-coloured mountains. It dictates the boundary between itself and everything else.
But the mountains appear to be encroaching at the lake's borders and encroaching actively. Whenever and wherever you look, it'd seem that they are really going at it. It'd seem that they are suicidal — perhaps tired of the forever dispute between two countries that claim bits and pieces of the lake that is whole in reality, but not whole in another, slightly unreal reality.
The mountains want to claim the whole lake, to make it whole in all possible realities. So they are crouching at the lake's blue edges — ever ready to jump off into it. Every little rock rolling off the mountains is as if pushed by the mountains in an attempt to encroach, in an attempt to fill the lake with nothing but their dust.
But the lake is smarter than those rusty mountains. The lake is defiant — calm but calling the shots on who can ever touch its many colours of the colour blue.
The lake is a fatal blue kiss that turns rocks too close to it blue. Piercing glacial ice to the reckless desert sand.
---
Date
January 9, 2022
---
---